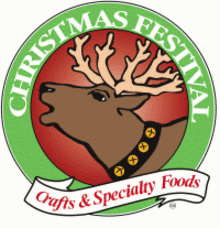 Boston Christmas Festival
Saturday, November 9, 2019
Seaport World Trade Center
Boston, MA
Includes: Motorcoach Transportation & Admission the the Festival.
An annual favorite for all ages, the Boston Christmas Festival is a blockbuster event for a day trip to Boston. With 350 exhibitors, this award-winning show is the largest arts and crafts festival in New England, and features handcrafted gifts, holiday decorations, jewelry, clothing, pottery, folk art, delicious foods to buy and sample, and so much more! Enjoy sampling the delicious products found in the Farmer's Market Aisle. Purchases are made directly from the artisans so prices are reasonable and suit everybody's budget.
SCHEDULE:
8:00am – Portland, Marginal Way Park & Ride
8:30am – Biddeford Exit 32 Park & Ride
8:45am – Wells, Exit 19 Transportation Center
10:30am – Arrival to Boston Christmas Festival at Seaport World Trade Ctr.
Enjoy the day on your own!
4:00pm – Depart Boston Christmas Festival for home!
Download Full Schedule & Details: