TOUR POLICIES
Helpful Information for Your VIP Touring Experience

Welcome to V.I.P. and our comfortable tours by motorcoach to many popular destinations. We take pride and pleasure in serving our customers. Whether a past customer or a new customer, we look forward to providing you with the best touring experience. Below, you will find our tour policies. We will be glad to answer any questions you may have and/or help you plan your group tour. Thank you for riding with us.
VIP's Standard Tour Departure Locations:
(Other locations may be used for certain tours. Check with a VIP representative if you have questions.)
Portland Marginal Way Park & Ride, Exit 7 off I-295;
Click Here for Map
Biddeford Exit 32 (formerly Exit 4) Park & Ride;
Click Here for Map
Wells Exit 19 (formerly Exit 2) Transportation Center;
Click Here for Map
TRIP INSURANCE:
VIP offers insurance plans through Travelex that you may purchase for our Bus Tours. Once you book a bus tour with VIP, visit this website to purchase your insurance. This link is specific to our account. https://www.travelexinsurance.com/index.aspx?location=19-0040&go=bp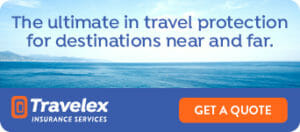 There are two plan options: Travel Basic and Travel Select. Travel Select also offers the upgrade to purchase "cancel for any reason" insurance. Please read your insurance options thoroughly. If you have specific questions regarding coverage, please contact Travelex at 1-800-228-9792. VIP's account reference or location number is 19-0040.
CANCELLATIONS AND REFUNDS
BY THE CUSTOMER:
WITHOUT INSURANCE: If you have not purchased the trip insurance, there will be NO REFUNDS or CREDITS issued – NO EXCEPTIONS. Depending on the trip and when you cancel, you may be able to transfer your reservations over to another friend or family member.
WITH INSURANCE: Refunds are available up to 100% and will vary depending on what coverage you select and your reason for cancelling; Travel Basic or Travel Select. If you have specific questions regarding coverage, please contact Travelex at 1-800-228-9792. VIP's account reference or location number is 19-0040.
BY VIP:
In the event a tour is cancelled by VIP Tour & Charter Bus Company, a full refund or credit for a future tour is issued to the customer. VIP will not refund your travel insurance. You will need to contact Travelex. Every effort will be made to notify customers prior to the date of departure; however we cannot guarantee this in events such as inclement weather legally prohibiting our buses from traveling on certain roadways. If we are forced to cancel a tour on the day of departure, we will make every attempt to notify passengers booked on that tour.
SEATING
In fairness to all, choice of seats is on a first-come, first-serve basis.  On Multi-Day tours, seats may be rotated in accordance with a plan announced by the Tour Escort. If you require 2 seats, there will be an additional charge – please call for details. In order to insure traveling with your companion(s) on the same bus, it is recommended that you board at the same departure point. If not, there is a possibility that you may be on separate buses.
SMOKING
In accordance with the law and in the interest of the health and comfort of our passengers, there is no smoking aboard the coach. On most of our tours we offer rest stops, coffee breaks and lunch stops, which give those who do smoke an opportunity to do so.
ALCOHOL
Absolutely NO alcoholic beverages are permitted on the motorcoach. VIP reserves the right to search all coolers, backpacks, bags, containers, etc. prior to and at any time during one of our tours.
BAGGAGE
Each passenger is permitted one large piece of luggage for storage in the compartment beneath the bus. A small overnight bag is also allowed, if carried by the passenger and stored in an overhead compartment on the bus. Every effort will be made to handle your baggage and personal belongings carefully. However, VIP Tour & Charter Bus Company cannot assume liability for loss or damaged property.
TRAVELING OUT OF THE COUNTRY
All United States citizens should have in their possession PROOF OF CITIZENSHIP when leaving the country, such as a certified birth certificate or passport or naturalization papers. Those persons who are not citizens must have necessary documents when leaving and returning to the United States.
CHANGE OF DEPARTURE
In the event you must change your boarding location (chosen at the time of reservation), please notify our office as soon as possible, preferably no later than 2 weeks prior to your date of departure.
PARKING
Parking at all locations is at your own risk. VIP Tour & Charter Bus Company, as well as each departure location, cannot assume liability for loss or damaged personal property.
TAX AND GRATUITIES
The price for each of our motorcoach packages includes all gratuities for bellmen, doormen and dining room meals featured on the tour and all related taxes unless otherwise mentioned. Gratuities for guides, escorts, drivers, etc., are NOT included in the tour price. If you wish, such appreciation should be extended on an individual basis and NOT as a group, as you disembark the bus at the completion of the tour. The suggested gratuity throughout the industry is $2-$3 per person per day, keeping in mind the gratuity should also reflect the job being performed.
PRICING
All prices subject to change without notice.
TRIPLE AND QUAD ACCOMMODATIONS
Triple and quad (4) accommodations will have two (2) double/queen beds.
Cot policy is subject to individual hotel availability.  Cots may incur an additional charge.
ADA ACCESSIBILITY
VIP offers vehicles with wheelchair lifts. VIP requests that customers who require special assistance or accessible transportation, please notify the office 48 hours in advance. Every reasonable attempt to accommodate your needs will be made. Please also note that you are requested to contact the office 48 hours in advance if for some reason these services will not be required.
RESPONSIBILITY
VIP offers travel insurance through Travelex. VIP acts solely as agent on behalf of its tour patrons in arranging accommodations, sightseeing and other services. They are not responsible for deficiencies on the part of hotels, restaurants or any other company providing tour inclusions. VIP acts only as agent for the owners or contractors providing other means of transportation or services and shall not become liable or responsible in any way in connection with such other means of transportation or other services for any loss, injury or damage to, or in respect of, person or property howsoever caused or arising. We reserve the right to change any arrangement herein set forth should condition necessitate, offering substitutes of equal value, or to cancel any scheduled tour. VIP is not responsible for delays, extra expenses or any other inconveniences to passenger due to weather conditions or other "Act of God."
Other Services of V.I.P. Tour & Charter Bus Company:
If there is a tour not listed in our brochure and you have a group that would like to set something up, please call and we will be happy to assist you in any way. Let our experienced and courteous staff help get you on your way!
At VIP, we're very flexible in accommodating your needs, big or small.
Gift Certificates are Available for Purchase at any time, over the phone or by visiting our main office at 129 Fox Street, Portland, Maine 04101.