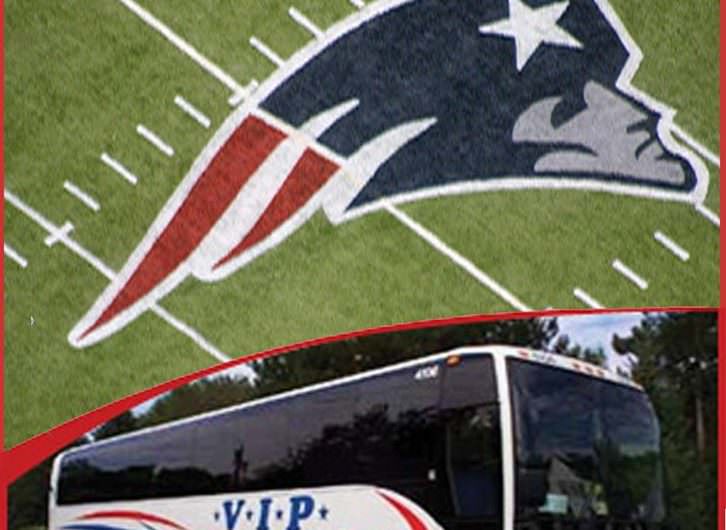 New England Patriots vs. Houston Texans
Sunday, September 24th, 2017
Gillette Stadium, Foxborough, MA
Game Time 1:00pm
Ride the VIP Patriots Fan Bus deluxe motorcoach to Gillette Stadium for the New England Patriots home games this 2017 season. We know driving, parking and fees are a huge hassle, so leave that up to us! This is a ride only and does not include your game ticket. You'll have time to explore or visit Patriot Place. We arrive approximately 2 hours before the game begins. The bus departs 30 after the game ends.
7:30am Portland – Exit 7 Marginal Way Park & Ride Lot
8:00am Biddeford – Exit 32 Park & Ride Lot
8:15am Wells – Exit 19 Transportation Center
8:55am Seabrook, NH – Sam's Club Parking Lot, 11 Batchelder Rd
11:00am Gillette Stadium Approximate Arrival
1:00pm Game Time