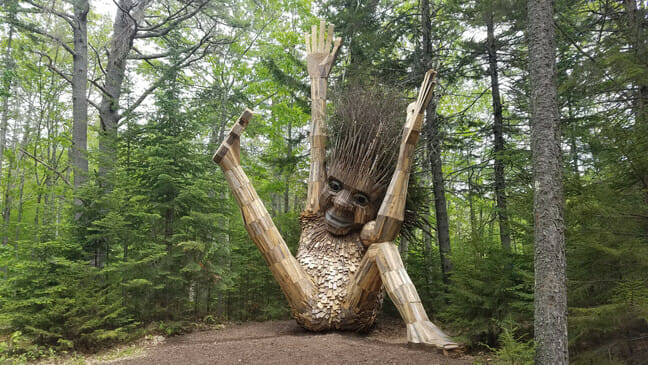 Coastal Maine Botanical Gardens
Wednesday, August 25, 2021
Boothbay, ME
Includes round trip Motorcoach, admission to the Garden, free time in Boothbay Harbor Village
Explore more than 300 acres of gardens and natural spaces. There are many permanent gardens, art and exhibits, you can view like the Native Butterfly and Moth House, the Bee exhibit or Dahlia Garden, or This summer's special exhibit is "Trolls: Guardians of the Seeds."
After exploring Coastal Maine Botanical Garden, we'll have two hours of free time in Boothbay Harbor Village for shopping and dining.
Visit CMBG's website to plan your visit and allocate your time. If you're planning a troll hunt, it can be a bit of a hike and you'll need good sneakers.
8:00am – Biddeford Exit 32 Park and Ride Lot
8:30am Portland Marginal Way Park & Ride Lot
10:00am – 12:30pm Coastal Maine Botanical Gardens
1:00pm-3:00pm Boothbay Harbor Village
3:00pm Depart for home.