If you crave a career that allows you to make a difference in the lives of others, a career in bus driving might be a great fit for you.
Positions currently available:
DIESEL MECHANIC – 9/26/20
F/T, Routine maintenance/repairs of Motorcoach fleet, Mon.-Fri., days.  Competitive wage & benefits commensurate with ABILITY & experience. Job Requirements:
Experience in commercial or military fleet mechanics and maintenance
General knowledge of all operating systems; Volvo and Cummins engines, air brakes, electrical, a.c., computer electronics, diagnostics and D.O.T. vehicle safety regulations
Must document and maintain proper service records
Must have tools and reliable transportation
Must have valid driver's license – CDL with P preferred or able to obtain
Application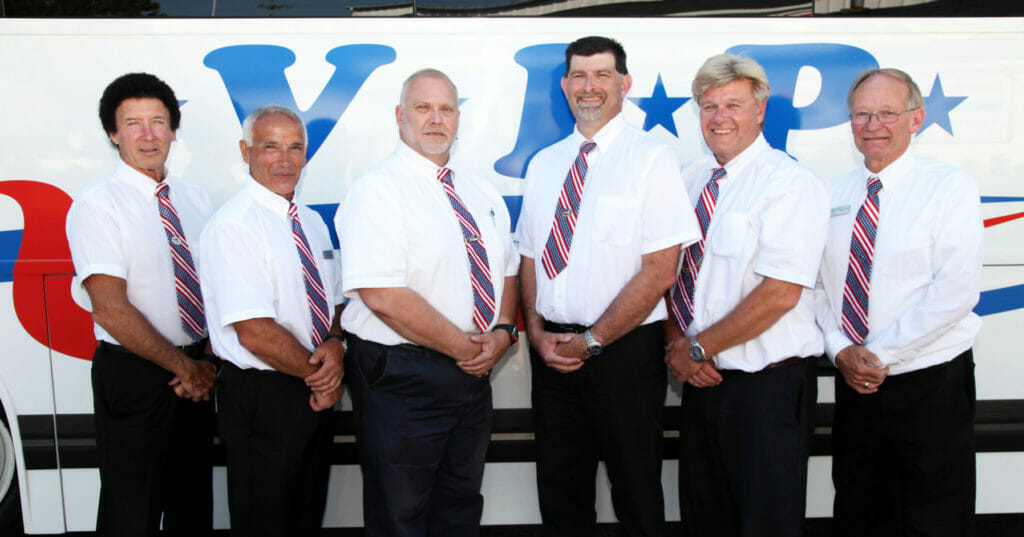 Great bus drivers don't just drive, they care. They go beyond the job description to ensure their passengers have the best experience possible on their journey – no matter where they are going or what their story is. What are some other qualities that make great bus drivers? If you want to be happy, appreciated, and confident in your position, it's important that you have a few key personality traits. Here are some qualities that make a great bus driver: They're personable, willing to lead, calm under pressure, safety oriented, dedicated and respectful.
The foundation of a great operation is a great team. So, in addition to showing the utmost respect for their passengers, great drivers also treat their colleagues with respect. In the end, great bus drivers care. They care about their passengers, their colleagues, and their work. Every passenger has a story, and every bus driver has the opportunity help make it a great one.
Ready to take the wheel?
VIP Tour & Charter Bus Co.
129-137 Fox St.
Portland, ME 04101
ph: 207-772-4457
fax: 207-772-7020
vip@vipchartercoaches.com
For driving employment opportunities, please review the qualification requirements, fill out & return the Driver Application here .
Hourly Wage, plus Driver Gratuity. Vacation, Health , Dental and Vision options for F/T.
For bus cleaning and servicing, Please review, fill out, and return this Application.
Disclaimer: Your privacy is important to us. We will not spam you and we will never share your information with any third party.