Due to COVID-19, Foxwoods is not currently accepting motorcoach groups. Once we have a new start up date we will be posting a new schedule.
Ride the VIP Casino Express to Ledyard, CT for a day of fun at Foxwoods Resort Casino. Use the blue box to the right to make your reservation. Upon making a reservation, you will receive a confirmation email. Your driver will have your name on a reservation list on your scheduled travel date.
SCHEDULED DEPARTURES:
7:15 AM Portland Marginal Way Park & Ride (Click Here for Map)
7:45 AM Biddeford Exit 32 Park & Ride (Click Here for Map)
8:00 AM Wells Exit 19 Transportation Center (Click Here for Map)
Arrival at FOXWOODS approximately 11:00 AM
Depart FOXWOODS promptly at 5:15 PM
BONUS PACKAGE: $20.00 Slot Play, Free Rainmaker Buffet
Every now and then, we'll be offering a special schedule to Foxwoods that departs later in the day, so you can attend events and concerts. You can find these special dates under the "Tours" section of our website.
---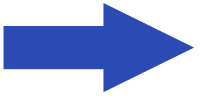 Easy Booking System
Fill out the small form located here
When you click on the DATE field, it will display a calendar that highlights the dates we are running are in BOLD.