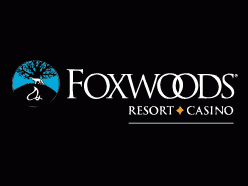 VIP CASINO EXPRESS – "FOXWOODS AFTER DARK"
Saturday, March 3rd, 2018
Foxwoods Resort Casino, Ledyard, CT
We have a new spin on the VIP Casino Express! For your convenience, we're offering this trip departing later in the day. You'll be able to attend concerts and events or just have a good time at the casino for the evening. On March 3rd, the doo-wop pop band "Human Nature" will be performing at the Fox Theater. Get your tickets! Human Nature have earned their place as one of the world's finest pop vocal groups of the modern era. Since arriving into the lives of the great Australian public back in 1996, they've become known around the globe for their distinctive harmonies and stellar live shows, riding waves to the top of the charts, and have won fans all over the planet.
12:00PM Portland Marginal Way Park & Ride
12:30PM Biddeford Exit 32 Park & Ride
12:45PM Wells Exit 19 Transportation Center
1:25PM Seabrook, NH Sam's Club Parking Lot, 11 Batchelder Rd
4:00PM Arrival at FOXWOODS
11:00PM Depart FOXWOODS