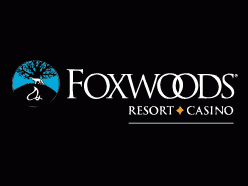 VIP CASINO EXPRESS – "FOXWOODS AFTER DARK"
Saturday, May 5th, 2018
Foxwoods Resort Casino, Ledyard, CT
We have a new spin on the VIP Casino Express! For your convenience, we're offering this trip departing later in the day. You'll be able to attend concerts and events or just have a good time at the casino for the evening. Looking for something to do? On May 5th, Tom Jones will be performing at the Grand Theater; Get your tickets! Tom Jones' 50-year career has remarkably gone from strength to strength and he has garnered – at the age of 77 – the best reviews of his career for his most recent albums, Long Lost Suitcase, Spirit In The Room and Praise & Blame.
12:00PM Portland Marginal Way Park & Ride
12:30PM Biddeford Exit 32 Park & Ride
12:45PM Wells Exit 19 Transportation Center
1:25PM Seabrook, NH Sam's Club Parking Lot, 11 Batchelder Rd
4:00PM Arrival at FOXWOODS
11:00PM Depart FOXWOODS