Garth Brooks at Gillette Stadium – Ride only 5/21/22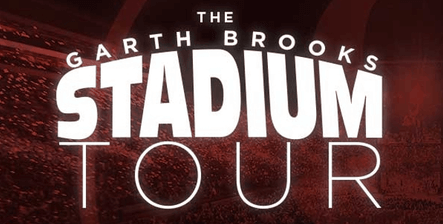 The Garth Brooks Stadium Tour
Saturday, May, 21, 2022
Gillette Stadium, Foxborough, MA
7:00pm Concert
Ride Only
Your VIP Bus Ride to Garth Brooks at Gillette Stadium is here! Relax and arrive in style to the concert event of the year. Seven-time CMA Entertainer of the Year Garth Brooks will perform at Gillette Stadium for the first time ever on May, 21, 2022. Brooks, the top-selling solo artist in U.S. history with 157 million records sold, will mark the return of live music at Gillette Stadium. #GARTHinBOSTON
Leave the traffic, parking, and fees to us. You just enjoy the show! We'll arrive approximately 2 hours before the concert begins and leave 30 minutes after it ends. This is an all ages bus, There is no alcohol consumption allowed onboard. This trip is ride only and does not include your concert ticket.
Schedule:
1:00pm – Marginal Way Park & Ride Lot
1:30pm – Biddeford Exit 32 Park & Ride Lot
1:45pm – Wells Exit 19 Transportation Center
4:00pm-5:00pm – Arrival to Gillette Stadium
7:00pm – Concert Time!
Depart 30 minutes after the show completion.
Related tours